Special Solutions for Small Businesses
Our customized solutions for small businesses let you get the functionality you want, in the budget you need.
Data Networks
Virus and Spyware Removal
Software Installation and Configuration
PC Diagnostics and Repair
Wireless Networks
Hardware Installation and Repair
Server Installation
iPhone repair
iPad / iPad Mini screen repair
Computer Problems Getting You Down?
Let us maintain your computers and networks with our weekly or monthly maintenance plans. Our worry-free service minimizes down-time by proactively dealing with issues before they become problems.
iPhone Repair, iPad / iPad Mini Screen Replacement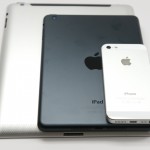 Breakthrough Technologies now offers iPhone repair and screen replacements for broken or cracked iPad's and iPad Mini's.